Suyibao CPC branch celebrates the 100th anniversary of the founding of the CPC
Author: Time:2021-07-05
In the warm atmosphere of celebrating the 100th anniversary of the founding of the CPC, on July 1st, the CPC branch of Shenzhen Suyibao organized the theme activity of "learning the CPC history, celebrating a hundred years anniversary, strengthening the original aspiration, and fulfilling the mission".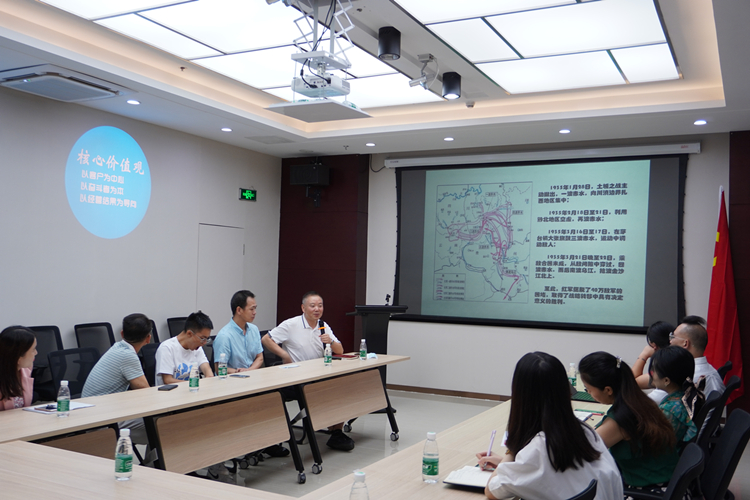 The party members and comrades in Shenzhen Suyibao gathered together to learn from General Secretary Xi Jinping's important speech at the celebration of the 100th anniversary of the founding of the Communist Party of China.


After the meeting, all employees of Suyibao headquarters watched the red movie "1921" together, relived the glorious course of the party, and absorbed the driving force for progress.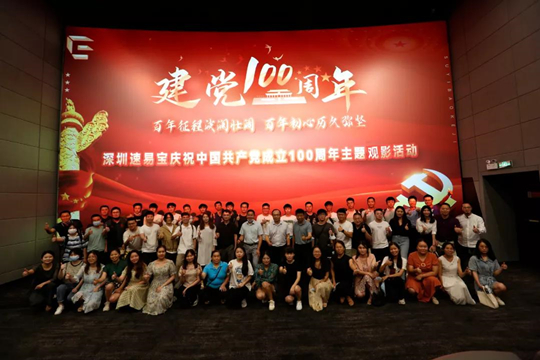 The theme activity ended successfully in a warm atmosphere. Everyone said that this was a rewarding event. By reviewing the glorious course of the party, they experienced the party's revolutionary tenacity, realized that victory was hard-won, and would draw the spirit of forging ahead from it, strengthen ideals and convictions, and take the courage to take responsibility. Hardworking, overcoming difficulties, and strive to build the company into a leading intelligent community intelligent terminal professional service provider, and contribute to the country's prosperity and social progress!