Company Profiles
ShenZhen SuYiBao Intelligent Technology Co., Ltd.
Was established in 2014 as a subsidiary company of TIANLILAI Group which was established in 1996, headquartered in Shenzhen, is a leading provider of smart logistics and smart retail terminal equipment solutions in China, specialized in electronic lockers research and development, manufacturing, sales and relative services.
We are dedicated to the development, production and marketing of intelligent lockers with main products ranging from parcel lockers, smart lockers to refrigerated lockers.
With an experienced R D team professionalized in software, electrical control and mechanical design, we own over 50 patents and software copyrights in the field of electronic lockers.
Shenzhen SuYiBao is not only a national high-tech enterprise but also a pioneering company to develop and produce the Smart Lockers in China. As a comprehensive locker manufacturing company, our business covers metal processing, product finishing and painting, electronic hardware and software developing and assembling.
24Year
Cabinet Manufacturing Experience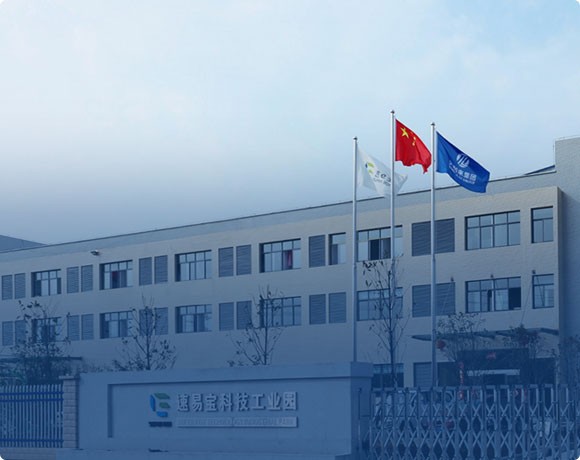 2020
2020.04 SuYiBao Headquarter moved to 23rd floor, C3 building, Nanshan Intelligent-park, 1001 Xueyuan Road, Nanshan District, Shenzhen, PRC. 518052.
2018
Shenzhen SuYiBao 1+N Smart Mailbox & Storage Integrated Locker was widely distributed into market.
SuYiBao was rated as national high-tech enterprise and shenzhen high-tech enterprise
2016
2016.01 Beijing Factory & Wuhan Factory were both urged into Hubei SuYiBao Technology Industrial Park. The layout of two self-owned industrial parks in Hubei and Guangdong was completed.
2016.07 SuYiBao Express Delivery Locker production line went into operation. Shenzhen SuYiBao became the major supplier of Express Delivery Locker for HIVE.
2015
2015.12 Hubei SuYiBao Technology Industrial Park completed and put into use.
2015.12 Shenzhen SuYiBao signed Strategic Cooperation Contract with HIVE the largest Courier Operator in China.
2014
2014.03 SuYiBao Intelligent Technology Co., Ltd was founded and stepped into intelligent housing industry.
2014.03 Adopted OA system.
2014.06 SuYiBao Intelligent Technology Hubei industrial park established, new manufacturing base came into use.
2014.09 Assembly Standard Mailbox was launched and started a new era of Mailbox technology.
2013
2013.07 The second phase of the Dongguan factory was completed and put into use, becoming the largest letter box manufacturing park in the industry.
2012
2012.06 Beijing Factory opened, achieved the 3 major manufacturing bases target.
2012.10 Chengdu Chin Resources Mixc signage project was successfully completed and has become a benchmark project of Commercial Signage.
2011
2011.02 The 2011 annual staff meeting was held to determine the annual business strategy of "talent optimization, product innovation, service upgrade, and beyond development", and set up the R&D center.
2011.03 Corporate Headquarter moved into TCL international E city in Nanshan District of Shenzhen.
2010
2010.04 The Cocktail Party for the North China Branch establishment was held in Zhonghua Hall in Great Hall of the people. Leaders of the State Post Bureau and friendly people in Beijing attended the party.
2009
2009.02 Presented in Guangdong Postal Industry Conference as the only representative of Letter Box Industry.
2009.12 Listed in the 4th Shenzhen SME Integrity List.
2008
2008.03 Shenzhen factory moved to TianLilai Dongguan Science & Technology Industry Park.
2006
2006.09 Wuhan Factory established,enhanced the business expansion in the Middle and Northern part of China.
2005
2005.04 Attended Guangzhou Construction Expo. Officially presented and promoted Intelligent Letter Box Cabinet and Smart Storage Locker.
2004
2004.04 Shenzhen TianLilai Science and Technology development Co., Ltd was established and started the transformation to be a science and technology innovative enterprise.
2003
2003.05 TianLilai became a national registered trademark.
2003.09 Signed joint purchasing contract with Vanke and became the strategic partner of Vanke.
2002
2002.08 Wuhan Office was founded and the national wide expansion started.
2002.10 Rated as the city's most promising enterprises in Shenzhen.
2001
2001.07 Established business relationship with Beijing Postal Device Co., Ltd and provided mailbox for Ministry of information industry of PRC.
2001.10 Guangzhou Office was founded and became the first branch out of Shenzhen.
2000
2000.12 Won the Letter Box Cabinet contract for Panyu Qifu village. Business exceeded Shenzhen area and expanded into the whole PRD (Pearl River Delta).
1998
1998.02 Signed the Signage Contract with Vanke and started the long term cooperation relationship with Vanke.
1997
1997.01 Moved into new industrial area & complete the first Production Capacity expansion.
1996
1996.01 Shenzhen TianLilai Kitchenware Decorative Material Co., Ltd. established, major in commercial lockers.